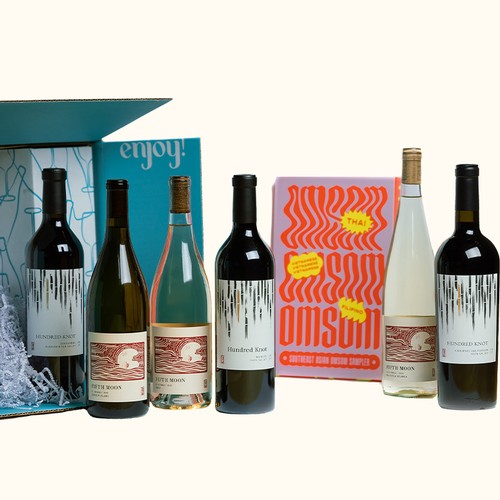 Seasonal Foodie Box
featuring OMSOM
Life's too short for boring meals. Our Seasonal Foodie boxes bring exciting new flavors to your table. For a limited time, we're offering our first Seasonal Foodie box without a membership commitment. If you love it, get the subscription. Members enjoy 15% off wines and receive a new box with exciting flavors each season.
This box includes:
2019 Hundred Knot Pinot Noir
2019 Hundred Knot Grenache
2019 Hundred Knot Sauvignon Blanc
2020 Fifth Moon Zinfandel
2019 Fifth Moon Grüner Veltliner
2019 Fifth Moon Rosé
Plus:
Omsom's Southeast Asian Sampler, featuring Vietnamese, Thai & Filipino flavors
Recipes, pairing ideas, wine notes and an exclusive Q&A with Omsom's co-founder, Kim Pham!
Makes a great gift!